Youngtae CHO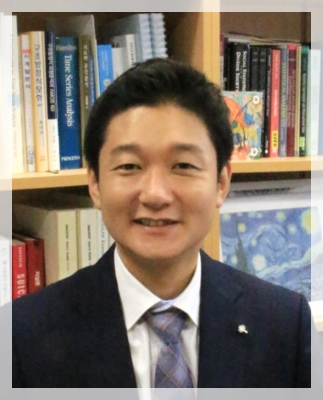 Given name: Youngtae
Surname: CHO

Country of nationality: South Korea
Country of residence: South Korea

Mailing address: SNU School of Public Health
1 Kwanakro, Kwanakgu
Seoul, Korea
Email address: This email address is being protected from spambots. You need JavaScript enabled to view it.
Telephone (Home): +82-10-7135-4610
Telephone (Office): +82-2-880-2718

Highest degree: Ph.D.
Year: 2002
Institution: University of Texas-Austin
Discipline: Demography

Current employment/position: Seoul National University / Professor

Previous employment:
1. Assistant Professor of Sociology, Utah State University (2002-2004)

Other honorary or professional positions:
1. Secretary-Treasurer, Population Association of Korea (2011-2013)
2. International Organizing Committee Member, The 27th IUSSP International Population Conference, (2011-2013)
3. Steering Committee Member, Asia-Pacific Region Global Action and Networks for Equity in Health (2011-2013)
Publication:
1. Cha, Seung Man and Youngtae Cho. 2014. "Fatal and non-fatal occupational injuries and diseases among migrant and native workers in South Korea." American Journal of Industrial Medicine 57(9): 1043-1052. (corresponding author)
2. Ra, Chaelin and Youngtae Cho. 2013. "Differentiated effect of social participation components on suicidal ideation across age groups in South Korea." BMC Public Health 13:890 (corresponding author, doi: 10.1186/1471-2458-13-890).
3. Shim, Eunyoung, and Youngtae Cho. 2013. "Widening social disparities in alcohol-attributable deaths among middle-aged Korean men." International Journal of Public Health 58(4): 521-527. (corresponding author).
4. Cho, Youngtae. 2011. "Generational Wealth Flow Hypothesis and Very Low Fertility in Asian Countries." (Commentary) Asian Population Studies 7(3): 175-176.
5. Friel, S, TL Chiang, Y Cho, Y Guo, H. Hashimoto, S Jayasinge, B Loring, D. Matheson, HT Nguyen, M Rao. 2011. "Freedom to lead a life we have reason to value? A spotlight on health inequity in the Asia Pacific region." Asia Pacific Journal of Public Health 23(2): 246-63.
6. Cho, Youngtae, Robert A. Hummer, Sungwon Jung, and Yoonjung Choi. 2011. "Late Childbearing and Adverse Birth Outcomes in Korea." Maternal and Child Health Journal 15: 431-437.