Nimfa Ogena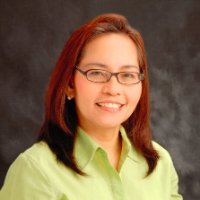 Given name: Nimfa
Surname: Ogena

Country of nationality: Philippines
Country of residence: Philippines

Mailing address: Population Institute, College of Social Sciences and Philosophy, 3rd Floor Palma Hall, Roxas Avenue, University of the Philippines, Diliman, Quezon City, Philippines 1101
Email address: This email address is being protected from spambots. You need JavaScript enabled to view it.
Telephone (Home): (632) 433-1652
Telephone (Office): (632) 920-5402
Highest degree: Ph.D.
Year: 1994
Institution: Pennsylvania State University
Discipline: Demography and Sociology

Current employment/position: Professor

Previous employment:
1. Institute of Population and Social Research, Mahidol University, Thailand
2. Department of Science and Technology, Philippines
3. -
Other honorary or professional positions:
1. Chairperson, Inter-Agency Committee on Migration Statistics, Philippine Statistics Authority
2. Editorial Board member, Philippine Population Review of the Philippine Population Association
3. Editorial Board member, Philippine Social Science Review of the UP College of Social Sciences and Philosophy
Publication:
1. Nimfa B. Ogena. 2015. Population Aging and Future Dementia and Alzheimer's disease Sufferers in the Philippines. Philippine Journal of Geriatrics and Gerontology Volume 1, July-Sept. 2015.

2. Flordeliza H. Bordey, Cheryll C. Launio, Eduardo Jimmy P. Quilang, and Nimfa B. Ogena. 2013. Linking Climate Change, Rice Yield and Migration: The Philippine Experience. Accessible from: http://aquaticcommons.org/12747/1/WF_3599.pdf
3. Nimfa B. Ogena. 2010. Population Growth and Its Implications on the Realization of the MDGs. Transactions of the National Academy of Science and Technology, Vol. 32, No. 2. pp.181-195
4. Nimfa B. Ogena. 2008. Human Capital Projections for the Philippines: Issues and Challenges for the 21st Century. Philippine Population Review, Vol. 7
5. Nimfa B. Ogena, Minda Cabilao Valencia and Golda Myra R. Roma. 2008. Filipina Marriage Migration Streams to Japan, Taiwan and South Korea. In Doo-Sub Kim (Ed.), Cross-Border Marriage: Process and Dynamics. Seoul, Korea: Institute of Population and Aging Research (IPAR), Hanyang University.