Doo-Sub Kim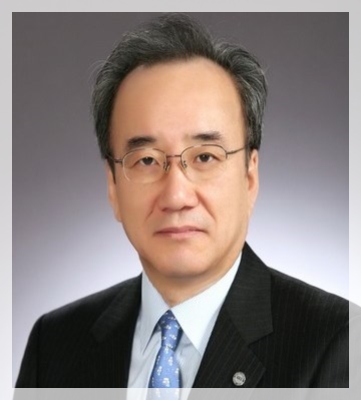 Given name: Doo-Sub
Surname: Kim

Country of nationality: Rep. of Korea
Country of residence: Rep. of Korea

Mailing address: Department of Sociology, Hanyang University, Seoul, 133-791 South Korea
Email address: This email address is being protected from spambots. You need JavaScript enabled to view it.
Telephone (Home) +82-2-446-7029
Telephone (Office) +82-2-2220-0846
Highest degree: Ph.D.
Year: 1984
Institution: Brown University
Discipline: Sociology (Social Demography)

Current employment/position Professor, Department of Sociology, Hanyang University

Previous employment
1. Research Fellow, The East-West Population Institute, East-West Center, U.S.A., 1983-1984.
2. Senior Associate Member, St. Antony's College, Oxford, United Kingdom, 1989-1990.
3. President, Korea Social Science Data Archive, 2010-2011.
Other honorary or professional positions
1. President, The Population Association of Korea (2007-2008).
2. Chair, Scientific Panel on the Process and Dynamics of Cross-Border Marriage, IUSSP (2010-2012).
3. Vice-President, The Asian Population Association (2013-2015).
Publication

1. INTERNATIONAL MARRIAGE OF KOREANS AND ADAPTATION OF FOREIGN SPOUSES, Seoul: Jipmoondang, 2015, 408 pp.

2. CROSS-BORDER MARRIAGE: GLOBAL TRENDS AND DIVERSITY (Editor), Seoul: The Korea Institute for Health and Social Affairs (KIHASA), 2012, 520 pp.

3. "Missing Girls in South Korea: Trends, Levels and Regional Variations," Population (English edition) 59(6), Paris: INED, 2004, pp. 865-878.

4. "The 1997 Economic Crisis and Changes in the Pattern of Achieved Fertility and Ideal Number of Children in Korea," in Wei-Jun Jean Yeung and Mui Teng Yap (eds.), ECONOMIC STRESS, HUMAN CAPITAL, AND FAMILIES IN ASIA: RESEARCH AND POLICY CHALLENGES, Dordrecht, The Netherlands: Springer, 2013, pp. 73-89.

5. "The 1997 Asian Economic Crisis and Changes in the Pattern of Socioeconomic Differentials in Korean Fertility," in G. Jones, P. T. Straughan & A. Chan (eds.), ULTRA-LOW FERTILITY IN PACIFIC ASIA: TRENDS, CAUSES AND POLICY ISSUES, Oxon, U.K.: Routledge, 2009, pp. 110-131.

6. "Does Religion Matter? A Study of Regional Variations in Sex Ratio at Birth in Korea" (Co-authored with Yoo-Jean Song) in I. Attané & C. Z. Guilmoto (eds.), WATERING THE NEIGHBOUR'S GARDEN: THE GROWING DEMOGRAPHIC FEMALE DEFICIT IN ASIA, Paris: CICRED, 2007, pp. 183-203.