Baochang GU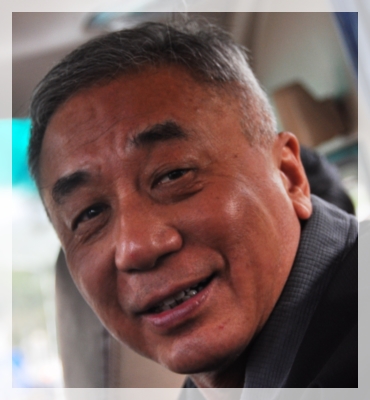 Given name: Baochang
Surname: Gu

Country of nationality: China
Country of residence: China

Mailing address: Center for Population and Development Studies, Renmin
University of China, No. 59 Zhongguancun Street, Haidian
District, Beijing 100872, China
Email address: This email address is being protected from spambots. You need JavaScript enabled to view it.; This email address is being protected from spambots. You need JavaScript enabled to view it.
Telephone (Home): 86-10-8280-1399
Telephone (Office): 86-13910056983

Highest degree: Ph.D.
Year: 1986
Institution: University of Texas at Austin
Discipline: Demography and Sociology

Current employment/position: Professor of Demography

Previous employment:
1. Deputy Executive Director and Director for International Cooperation, China Family Planning Association
2. Senior Associate, the Population Council, New York
3. Associate Director and Senior Research Associate, China Population Information and Research Center
Other honorary or professional positions:
1. Member of the special panel for social science and operations research on sexual and reproductive health, WHO , Geneva (2001-2010)
2. Member of Editorial Advisory Committee, Journal of International Perspectives on Sexual and Reproductive Health, New York
3. Member of the international advisory board, Asian Population Studies, National University of Singapore
Publication:
1. "Internal Migration Dominates Population Dynamics in China." Asian Population Studies. 10:1, 1-3. February 2014.

2. "Population, Policy, and Politics: How Will History Judge China's One-Child Policy?" (with Wang Feng and Yong Cai). Population and Development Review. 2012, 38 (Supplement): 115-129.

3. "Fertility prospects in China," (with Yong Cai). 2011. United Nations Department of Economic and Social Affairs, Population Division, Expert Paper No. 2011/14. http://www.un.org/esa/population/publications/expertpapers/2011-14_Gu&Cai_Expert-paper.pdf.

4. "The arrival of low fertility in China." In Ultra-low Fertility in Pacific Asia, edited by Gavin Jones, Paulin Tay Straughan, and Angelique Chan, 2009:73-94. UK: Routledge.

5. "China's Local and National Fertility Policy at the End of the Twentieth Century." (with Wang Feng, Guo Zhigang, and Zhang Erli). Population and Development Review. 2007, 33 (1): 129-147.

6. "Sex Ratio at Birth in China with Reference to Other Areas in East Asia: What We Know," (with Krishna Roy). Asia-Pacific Population Journal, Vol. 10, No. 3 (September, 1995): 17-42.