Sureeporn PUNPUING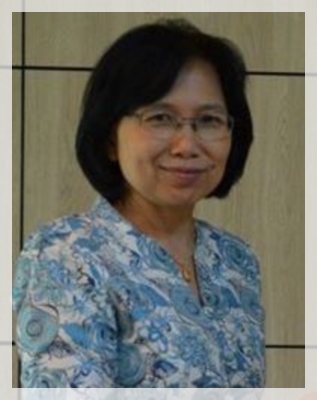 Given name: Sureeporn
Surname: Punpuing

Country of nationality: Thailand
Country of residence: Thailand

Mailing address: IPSR, Mahidol University at Salaya,
999 Phuthamonthon 4 road, Salaya, Nakhonpathom
Email address: This email address is being protected from spambots. You need JavaScript enabled to view it.

Telephone (Home): 66-2-889-2761
Telephone (Office): 66-2-441-9520

Highest degree: Ph.D
Year: 1996
Institution: The Australian National University
Discipline: Demography/Environmental Sciences

Current employment/position: Associate Professor / and Director

Previous employment:
1. Population Affairs Officer. Population Estimates and Projection Section, Population Division, United Nations (Head quarter-NYC).
Other honorary or professional positions:
1. President of the Thai Population Association (current)
2. Elected IUSSP council members (Asia representative)
3. APA executive secretary
Publication:
1. Punpuing, Sureeporn and Philip Guest. 2009. Migration and Agricultural Production in Kanchanaburi, Thailand. In the Dynamics of Migration, Health and Livelihoods:INDEPTH Network Perspectives, edited by Mark Collinson, Kubaje Adazu, Michael White and Sally Findley. Ashgate, pp: 65-80.
2. Abas, M.A., Punpuing, S., Jirapramukpitak, T., Guest P., Tangchonlatip, K., Leese, M. and Prince, M. 2009. Rural-Urban Migration and Depression in Ageing Family Members Left Behind. British Journal of Psychiatry, pp. 54-60.
3. Abas, M.A., Punpuing, S. Jirapramukpitak, Tangchonlatip, K. and Leese, M. 2009. Psychological Wellbeing, Physical Impairments and Rural Aging in a Developing Country Setting. Health and Quality of Life Outcomes, 7: 66. Published online 2009 July 16. doi: 10.1186/1477-7525-7-66.
4. Korinek, K and Punpuing, S. 2012. "Household and Community Contexts and Youth School Drop-out: An Analysis of Kanchanaburi, Thailand," Comparative Education Review, 56(3):474-510.
5. Techasrivichien T, Darawuttimaprakorn N., Punpuing S., Musumari PM, Lukhele BW, El-Saaidi C, Suguimoto SP, Feldman MD, Ono-Kihara M, Kihara M.2014. Changes in Sexual Behavior and Attitudes Across Generations and Gender Among a Population-Based Probability Sample From an Urbanizing Province in Thailand. Arch Sex Behav. Springer, DOI 10.1007/s10508-014-0429-5.
6. Jirapramukpitak, T., Abas, M.A., Tangchonlatip, K., and Punpuing, S. 2014. The Effect of Asset-Based Wealth Inequality on Problem Drinking Among Rural Thai Elders: a Prospective Population-Based Cohort Study. Social Science & Medicine , 100: 107-114.