Aris Ananta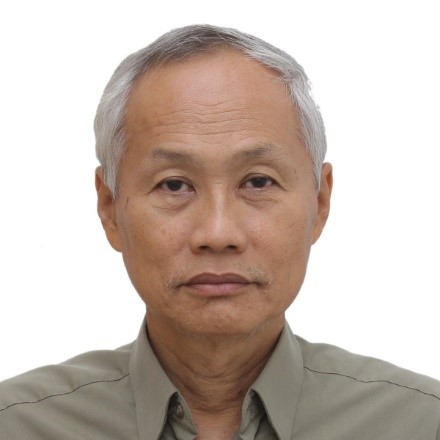 Given name: Aris
Surname: Ananta

Country of nationality: Indonesia
Country of residence: Indonesia

Mailing address: Faculty of Economics and Business, Universitas Indonesia, Depok, 16424, West Java, Indonesia

Email address: This email address is being protected from spambots. You need JavaScript enabled to view it.
Telephone (Home): 62-821-2269-7864
Telephone (Office): -
Highest degree: Ph.D.
Year: 1983
Institution: Duke University, USA
Discipline: Economics

Current employment/position: Universitas Indonesia/ Professor

Previous employment:
1. Institute of Southeast Asian Studies, Singapore, 2000-2014/ Senior Research Fellow
2. National University of Singapore, 1999-2000/ Senior Fellow
3. Universitas Indonesia, 1995-1998/ Professor
Other honorary or professional positions:
1. -
2. -
3. -
Publication:
1. Evi Nurvidya Arifin and Aris Ananta. "The Past Three Population Censuses: A Deepening Ageing Population in Indonesia". In Gavin Jones and Christophe Z. Guilmoto (Eds.) Contemporary Demographic Transformation in China, India, and Indonesia. New York: Springer, 2016.
2. Demography of Indonesia's Ethnicity by Aris Ananta, Evi Nurvidya Arifin, M. Sairi Hasbullah, Nur Budi Handayani, Agus Pramono. Singapore: Institute of Southeast Asian Studies, 2015
3. Evi Nurvidya Arifin, Aris Ananta, Dewi Retno Wilujeng Wahyu Utami, Nur Budi Handayani, and Agus Pramono. "Quantifying Indonesia's Ethnic Diversity: Statistics at National, Provincial, and District Levels". Asian Population Studies. Volume 11, Issue 3, 2015
4. Aris Ananta and Evi Nurvidya Arifin, "Emerging Patterns of Indonesia's International Population Mobility", Malaysian Journal of Economic Studies, 51 (1),2014.
5. Aris Ananta. "Sustainable and Just Social Protection in Southeast Asia". ASEAN Economic Bulletin, December, 2012