Kojima Hiroshi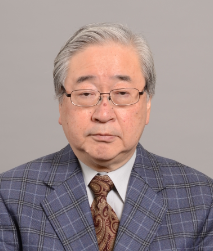 Given name: Kojima
Surname: Hiroshi

Country of nationality: Japan
Country of residence: Japan

Mailing address: Faculty of Social Sciences, Waseda University,1-6-1 Nishiwaseda, Shinjuku-ku, Tokyo 169-8050
Email address: This email address is being protected from spambots. You need JavaScript enabled to view it.
Telephone (Home): +81-3-3392-3608
Telephone (Office): +81-3-5286-1426

Highest degree: Ph.D.
Year: 1992
Institution: Brown University, USA
Discipline: Sociology/Demography

Current employment/position: Professor, Waseda University, Tokyo
Previous employment:
1. National Institute of Population and Social Security Research, Tokyo
2. Institute of Population Problems, Tokyo
3. Part-Time Lecturer, Keio University, Tokyo
Other honorary or professional positions:
1. Board Member, Population Association of Japan
2. Board Member, Japanese Society for Comparative Family History
3. Director, Institute for Asian Muslim Studies, Waseda University
Publication:
1. H. Kojima (ed.), Proceedings of the International Workshop on Halal Food Consumption in East and West (with Appendix of Survey Report), Tokyo, Institute for Asian Muslim Studies, Waseda University, 2018.
2. H. Kojima, "Premarital Cohabitation and Its Demographic Implications in East Asia," Y. Wang (ed.), Population Aging and the Issues of the Elderly in China, Japan and South Korea, Beijing, Chinese Academy of Social Sciences, 2014 (in Chinese).
3. H. Kojima (co-ed.) , Religion and Population in the World, Tokyo, Hara Shobo, 2013 (in Japanese).
4. H. Kojima (co-ed.), Demographic Analysis of Micro-data, Tokyo, Hara Shobo, 2012 (in Japanese).
5. H. Kojima, "L'augmentation rapide de population musulmane au Japon: une dynamique démographique,"AIDELF, Les migrations internationales, Paris, AIDELF/PUF, 2007.