KS James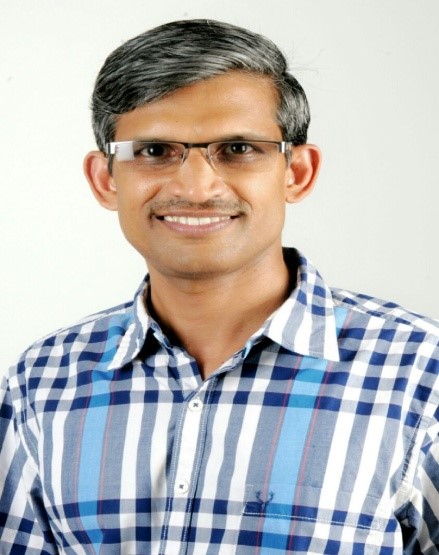 Given name: KS
Surname: James

Country of nationality: India
Country of residence: India

Mailing address: International Institute for Population Sciences (IIPS), Govandi Station Road, Deonar Mumbai -400088
Email address: This email address is being protected from spambots. You need JavaScript enabled to view it.; This email address is being protected from spambots. You need JavaScript enabled to view it.
Telephone (Home): +91-9448468990
Telephone (Office): +91-22-25573943, 25562062

Highest degree: Ph.D.
Year: 2007
Institution: Jawaharlal Nehru University, New Delhi
Discipline: Population Studies

Current employment/position: Director and Senior Professor International Institute for Population Sciences (IIPS)
Previous employment:
1. Acting Director, Institute for Social and Economic Change, Bengaluru from August 17, 2015 to May 12, 2016.
2. Professor and Head, Population Research Centre, Institute for Social and Economic Change, Bangalore since March 2006- August, 2016
3. Deputy Director, Population Research Centre, University of Kerala, Thiruvananthapuram from October, 2003 to February 2006
Other honorary or professional positions:
1. Visiting Fellowship, Harvard Center for Population and Development Studies, Harvard University, Cambridge, MA, USA, May-November, 2000
2. Panel Member on "New Challenges in Population and Development" set up by International Union for the Scientific Study of Population (IUSSP) for the period 2010-13.
3. Visiting Fellow, Centre for Research on Ageing, University of Southampton, UK, May 7-17, 2014.
Publication:
1. K S James (2011) "India's Demographic Change, Opportunities and Challenges", Science, July, 29, 2011
2. K S James, V. Skirbekk, J. Van Bavel (2012) "Education and the Global Fertility Transition", Vienna Year Book of Population Research, Vol. 10. No.1, P:1-8.
3. Tiziana Leone, K S James and Sabu S Padmadas (2013) "The Burden of Maternal Health Care Expenditure in India: Multilevel Analysis of National Data", Maternal and Child Health Journal, Vol. 17, No. 9, P:1622-1630.
4. Jessica M. Perkins, Haw-young Lee, K S James, Juhwan Oh, Aditi Krishna, Jongho Heo, Jong-koo Lee and S.V. Subramanian (2016) "Marital Status, Widowhood Duration, gender and health outcomes: a cross sectional study among older adults in India", BMC Public Health, Sep 30.
5. K S James and Srinivas Goli (2017) "Demographic Change in India: Is the country prepared for the challenge", Brown Journal of World Affairs, Vol XXIII, No 1, P:169-187.