Wei-Jun Yeung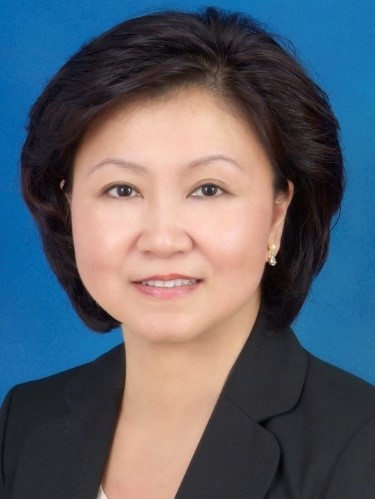 Given name: Wei-Jun
Surname: Yeung

Country of nationality: USA
Country of residence: Singapore

Mailing address: Department of Sociology, Faculty of Arts & Social Sciences, National University of Singapore, AS1 #03-06, 11 Arts Link, Singapore 117570
Email address: This email address is being protected from spambots. You need JavaScript enabled to view it.
Telephone (Home): (65)93807310
Telephone (Office): (65)65163822

Highest degree: Ph.D.
Year: 1991
Institution: University of Alberta
Discipline: Sociology, Demography

Current employment/position: Professor (Provost's Chair) and Founding Director of the Centre for Family and Population Research (CFPR), National University of Singapore
Previous employment:
1. New York University
2. University of Michigan
3. -
Other honorary or professional positions:
1. Council member for International Sociological Association, Research Committee on Family (RC06)
2. Serve or served as a member of Editorial Boards for many leading journals such as Demography, Demographic Research, Asian Population Studies, Journal of Marriage and Family, Child Development, Population and Development in China, Journal of Population Studies
3. Member, International Academic Advisory Committee, Institute for Social Science Survey, Peking University, China.
Publication:
1. Yeung, W.J. S. Desai, and G. Jones (2018, forthcoming). Families in Southeast and South Asia, Annual Review of Sociology, v. 44, 2018.
2. Hao. L. and Yeung, W.J. (2015), "Parental Spending on School-Age Children: Structural Stratification and Parental Expectation", Demography 52(3): 1-26.
3. Yeung, W.J. and Cheung, A. (2015) "Living Alone: One-person Household in Asia", Demographic Research V.32: 1099-1112 [Introduction to a Special Issue on One-Person Households in Asia, edited by Yeung and Cheung]
4. Yeung, W.J. and Hu, S. (2018) Family and Population Change in Singapore. Editor and author of the Introduction and Conclusion chapters of the book. Routlege, NY and London.
5. Yeung, W.J., Feng, Q., Yi, Z. and Wang, Z. (2018) "Age at Retirement and Human Capital in Aging China", in European Journal of Population. (equal first authorship with Feng, Q.) https://doi.org/10.1007/s10680-018-9467-3